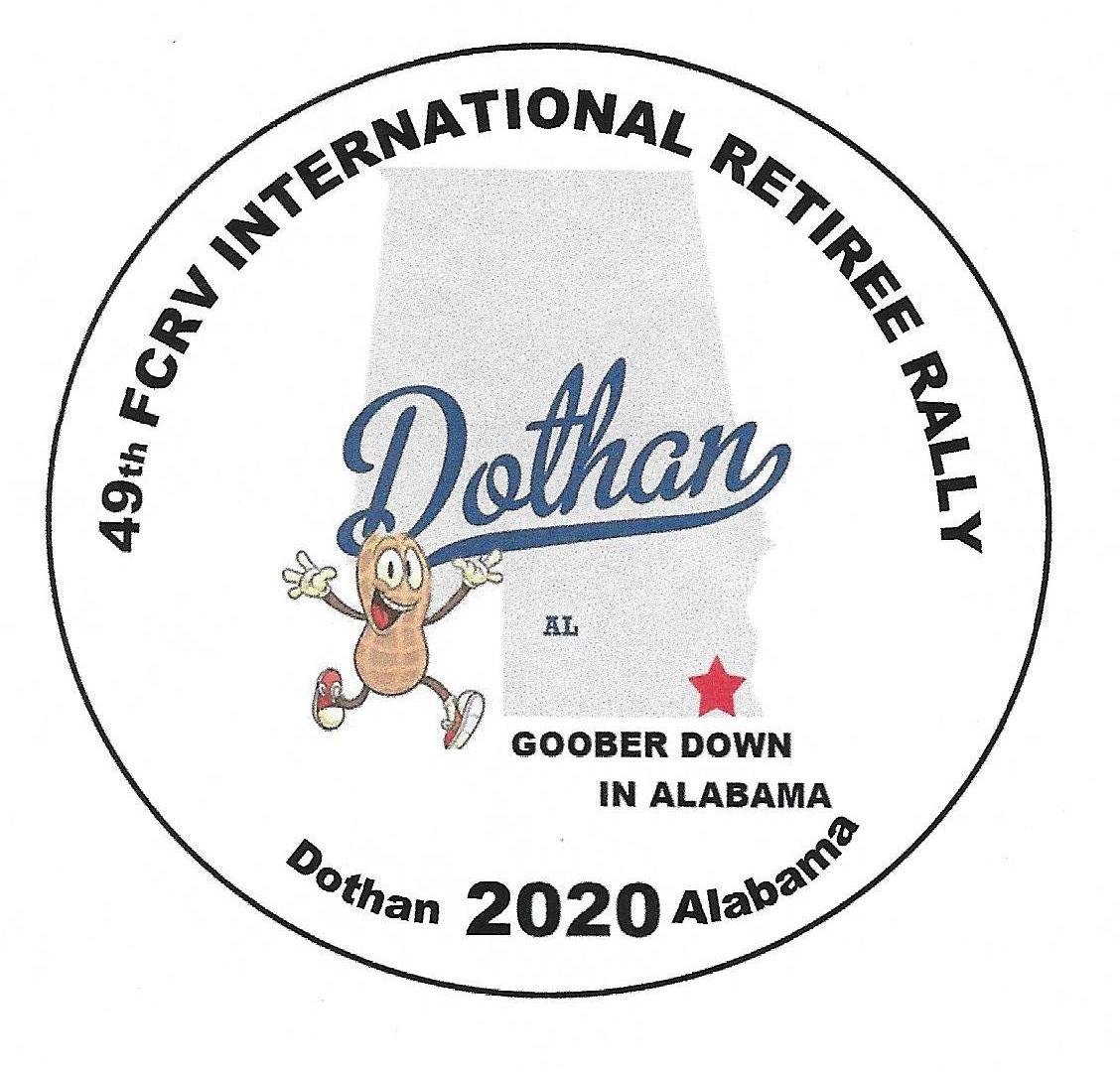 'GOOBER-Down in Alabama'
the 2020 FCRV International Retiree Rally
March 24 - 30, 2020
Peanut Festival Fairgrounds
Dothan, AL
By Barb Turner, Publicity Chair
It's 'countdown mode' for the 49th FCRV International Retiree Rally which will be held March 24-30, 2020 at the Peanut Festival Fairgrounds in Dothan, Alabama. (The early days are March 20th – 23rd at $30 per night with water & electric.) Tommy & Gayle Nelson from Alabama are the Rally Coordinators. Their rally committee is ready to give attendees a week of fun and fellowship as the retirees of our FCRV family gather in Dothan.
Entertainment has been contracted:
March 24: Rick McEwen, 35-year veteran of Branson Entertainment
March 25: Lindsay Huggins, multi-talented Christian recording artist
March 26: FCRV Retiree Variety Night
March 27: NO Surrender Band, high-energy new country and older rock band
March 28: Pure & Simple, bluegrass & country band
FCRV choir, crafts, door prizes, flea market, games, and King & Queen contest are just some of the activities the committee has prepared for the attendees.
Plan on Dothan, Alabama in March.