Northeast Regional Campout 2021
Ross Hill Park Campground
August 19-22, 2021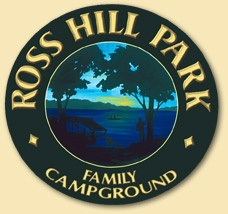 Who may attend: Any FCRV Member
Activities:
Youth Activities~Teen Activities~Adult Games
Entertainment~Door Prizes
Hospitalities~Campfires
Lobster and/or Steak Dinner Saturday, August 21
Dinners come with Corn on the Cob, a Baked Potato, and a salad.Option #1: Steak Dinner Option #2: Lobster Dinner
Option #3: Steak & Lobster Combo Option #4: Twin Lobster Dinner
Child Option: Kids Steak Dinner
(Dinner prices will be available in a followup email)
Nearby Sightseeing:
The Connecticut Wine Trail — Taste the Adventure and visit a unique collection of vineyards as you follow the wine trail through some of the most picturesque towns in Connecticut.
The Dinosaur Place at Nature's Art — Family oriented activity center featuring activities with fossils, lifesize dinosaurs, gems, rocks and minerals.
Essex Steam Train & Riverboat — The only steam train and riverboat connection in the country, offering a 2.5 hour narrated journey through the countryside.
Foxwoods Resort & Casino is the world's largest casino. It offers a wide range of gaming options, restaurants, shopping, and entertainment venues in a Las Vegas style atmosphere, including the new MGM Grand.
Mohegan Sun Casino offers world-class gaming, restaurants, shopping, concerts, & sporting events. Its Native American theme and decoration mixes traditional culture with modern entertainment.
Mystic Aquarium & Institute For Exploration is a popular Connecticut destination due to its unique aquatic exhibits, shows, and events. Visitors can get up close and personal, in both indoor & outdoor settings.
Norwich Golf Course — Owned by the City of Norwich and open to the public. Listed in 2004 by Golf Digest as one of the "Best Places to Play."
Norwich Municipal Ice Rink — Non-profit facility that provides public skating sessions, hockey leagues, & a pro shop.
Ocean Beach Park — Beach and boardwalk which hosts various entertainment events during the warmer seasons.
O'Neil Theatres — A 3D digital cinema at Lisbon Landing with stadium seating and 12 screens to show all the latest Hollywood blockbusters.
River Ridge Golf Course — A scenic 18-hole golf course only minutes from Ross
Hill Park. Also operates a full service restaurant and lounge overlooking the course.
Thompson Speedway — The nation's first asphalt paved auto racing track hosted
NASCAR Grand National races during its early years and now features weekly local NASCAR racing.
Waterford Speedbowl — A variety of racing series & divisions put on show weekly for local NASCAR racing at a track that has been around since the beginning.