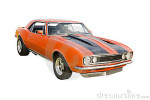 At the 2016 Campvention in Shawnee, OK and to honor the "Route 66" theme, a decorating contest is being planned and sponsored by Geneseo Campground. The judged categories will be: Best Truck, Best Muscle Car, Best Classic Vintage, and Best In Show. The first three categories will be judged by "car buff" experts and the Best in show will be a "people's choice" with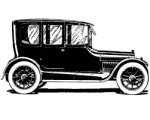 each FCRV attendee getting the chance to vote for their favorite entry! That's right! An entry could win in two categories!
But wait…there's more! Each voter has the opportunity to vote more than once in the "Best In Show" category. Bring a few dollars, and you will be able to cast more "ballots" for your favorite or for several entries.
All entries will need to be decorated at the Campvention; so begin to create your remodeling plans now.
Great prizes for each winner! More details to follow!!!!
Marti Price – Chairman