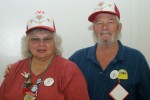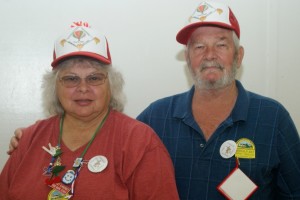 As FCRV National Retiree Directors, we would like to invite all the retirees and anyone that would like to join us to come to the 2017 International Retiree Rally in Canton, Texas.  We look forward in working with Jim & Barb Turner, the coordinators at this rally.
We invite you to come and enjoy yourselves with the many things that they have planned.  Something new this year is a carnival and line dancing, so bring along your dancing shoes and have fun with us.
Many other things are planned such as ice cream social, entertainment, vendors, flea market, 2 dinners and a red hat luncheon etc.
We have been to Canton several times, but it is always good to go back.  It has such a nice building and rest rooms with all the necessities.  The café will be open for breakfast and lunch so it gives you a break from getting up and cooking or grabbing something quick for lunch.
Hope to see you all in Canton in March.  Only seven months away.  Start Planning!!!!
Ron & Reba Ray
National Retiree Directors