The Campvention 2016 entertainment chairs Weldon & Joanne Segars are announcing the entertainment schedule for Campvention 2016 in Shawnee, Oklahoma July 24-29.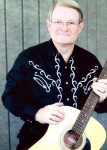 Bill White from Texas will be performing a tribute to Jim Reeves Monday evening, July 25th. Over 50 years ago (July 31, 1964) Jim Reeves died tragically in a plane crash. For you Jim Reeves fans, his music lives on in his nephew Bill White. You will hear the same baritone from his nephew as he sings a few of Reeves' classics. From The Indian Express newspaper when he was interviewed in 2013, "Bill says, 'For me it was always Uncle Jim and Aunty Mary,' with his Texas drawl. In fact, he recalls, 'I was with him (Reeves) on the last Christmas that he was alive.' However despite all this time, one has to marvel at the nearly identical baritone White shares with his uncle – as he strums his guitar and sings us a song. Ironically, he went into recording albums post a 40-year career in church ministry.' "I have four country and two gospel albums out,' he says proudly. But wherever he preaches and sings, of course there always room for an old Jim Reeves favorite…like Four Walls…which he gives us instrumentally on the piano." Attendees at the Campvention 2016 will enjoy Bill White as he sings Jim Reeves.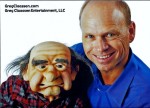 Greg Claassen from Kansas will entertain on Tuesday night, July 26th. "He is an outstanding entertainer and will have everyone laughing," says Segars. Greg has the background to prove he can entertain just about any group. He has been an active performer since 1980 and a full-time professional since 1998. He was a National Winner in the 'Bob Hope Search for the Top' talent competition, a featured performer at popular family theme parks Silver Dollar City in Branson, Missouri and Disney World in Florida. He has performed more than 3,000 shows over 40 states and Canada, setting new standards for quality entertainment at RV and business functions. Don't miss Greg Claassen in Shawnee.
The Williamsons from Oklahoma will be singing Gospel/Country music on Thursday night, July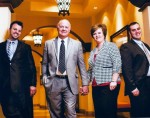 28th. They have been performing Gospel/Country for over forty years. They will have performed over sixty times in 2015, from Arizona to Florida and Kentucky to Indiana. They have also performed for several RV rallies along the way. The fast rising Southern Gospel group was a finalist for the Fan Favorite Artist of the Year in the 2015 Absolutely Gospel Music Awards. The quartet is led by Donnie Williamson, emcee, playing the piano and singing baritone with his wife Lisa. Lisa's voice is flexible and smooth. Darin Hebert sings base with the quartet, and Karl Rice not only sings, but he is proficient on the guitar, piano, dobro, mandolin, and harmonica. "The Williams shows are well suited for our group, great comedy and great music," says Segars.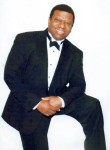 Michael Merrill from Texas will be Campvention's final night of entertainment on Friday, July 29th. He will be singing old-time country favorites. Michael Merrill is retired from the U.S. Air Force and a veteran of Desert Shield. He is a product of the Air Force talent program, and during his career he performed all over Europe and most of the United States. He became the official voice for the National Anthem for every base at which he was stationed. One of his most noted accomplishment during his Air Force career was to perform the National Anthem for President Ronald Reagan and German Chancellor Helmut Kohl which stationed at Bitburg AFB in Germany. A key achievement on the 'civilian' side of life was to perform the National Anthem for the premiere season of the CBA Texans in Wichita Falls in 1988-89. Michael made his dream of entertaining a reality by establishing his track show company, Lone Wolf Entertainment, in 1997. While Michael performed at The Flame Club in Chicago with a trio, he was given the moniker of the 'Velvet Voice.' He not only uses his talents for his company, he also volunteers his time to various senior citizens' homes and events in the Texoma area. He feels the important thing one can give to the elderly is one's time. He is a regular performer on the Branson-style Texas Gold Show in Wichita Falls, which took their traveling show to surrounding Texoma communities. When the Dallas Cowboys brought their summer camp to Wichita Falls in 1998, Michael was the opening act for the Dallas Cowboys Cheerleaders when they performed at Sheppard Air Force Base. He has also made another dream come true; he is a recording artist. He has recorded a country/western CD, a compilation of jazz standards, a collection of inspirational songs, a Christmas Classics CD, a Fifties CD, as well as a CD of blues standards. His track show has brought him notoriety in North Texas and southern Oklahoma. Michael has entertained at all of the casinos in Texoma. He has performed at countless weddings, anniversaries, and other events. Michael is an entertainer who can sing many music genres. His passion for music is endless.
Join us in Shawnee the end of July, 2016 and be entertained! See you there!